Courtesy of:
John H. Keefe III, D.C.
(918) 663-1111
IN THE NEWS: Exposure to violence hinders short-term memory, cognitive control  Being exposed to and actively remembering violent episodes—even those that happened up to a decade before—hinders short-term memory and cognitive control, according to a study published in the Proceedings of the National Academy of Sciences (PNAS). The study, which was co-authored by Princeton University's Pietro Ortoleva, examined more than 500 civilians in Colombia, a country that has experienced both urban violence and rural warfare within the past two decades. The findings demonstrate the long-lasting effects of violence on cognition and memory recall and highlight the need for policies that provide proper therapy for those coping with violence. "Memory and cognitive control impact how people do in school, how they perform at work and if they can keep their jobs, and how they fare in life in general, which all has significant impacts on the economy as a whole," said Ortoleva, a professor of economics and public affairs at Princeton's Woodrow Wilson School of Public and International Affairs. "Our results demonstrate that exposure to violence can have effects on cognitive functions," said Ortoleva. "Besides the obvious negative effects on the physical and psychological well-being, this may lead to vicious cycles: both poverty and violence hinder the ability to develop for a person or a group, which in turn may generate further poverty and violence. Emotional freedom technique is something that we use in our office to help the mind process emotional injury. If you feel that you are dealing with issues like this asked Dr. Keefe on your next visit for an evaluation.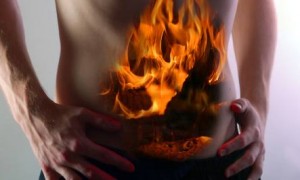 WELLNESS: Heartburn Drugs Increase Mortality Proton pump inhibitors are commonly used to treat heartburn, but have been shown to do far more harm than good, raising your risk of kidney disease, dementia, heart attacks and premature death. Research clearly shows PPIs are outrageously overprescribed and misused, and do far more harm than good. There are many alternative treatment strategies that can help ease this painful problem without the serious side effects associated with PPIs, which include kidney disease, pneumonia, osteoporosis, hip fractures, dementia and an increased risk for heart disease, heart attacks and premature death. Most acid reflux cases are related to insufficient amounts of stomach acid, food allergies, Helicobacter pylori imbalance and/or hiatal hernia. Gallbladder disease can also be mistaken for heartburn. The long-term answer to heartburn and acid indigestion is to restore your natural gastric balance and function. The most important step is to eat real food, as processed foods and sugars are a surefire way to exacerbate acid reflux. Reseeding your gut with beneficial bacteria, either from traditionally fermented foods or a high-quality probiotic supplement, is also important. Aside from that, there are a number of natural substances that can help address the root of the problem. To address heartburn, eat unprocessed food and fermented foods, and take supplemental digestive enzymes. Foods such as papaya, pineapple and ginger can also help, as well as a number of other supplements.
CONDITION OF THE WEEK: Phantom organ symptoms A lot of people have heard of phantom limb syndrome where patients who have lost an arm or leg can still feel that appendage. The reason for that is the place in the brain where that limb is controlled and coordinated is still there even though the limb is gone. In a lot of cases the trauma that caused the limb to be lost produced subluxations that press on the nerves that used to go down the arm or leg. Another phantom pain is when an organ has been removed like a gallbladder or spleen from an accident. These patients can still suffer symptoms even though they no longer have the organ. Both chiropractic adjustments and even nutritional therapy can help these annoying complaints, they can be resolved in a high percentage of the cases. Chiropractic care and nutritional therapy should be your 1st choice of treatment. Chiropractic 1st, drug 2nd, surgery last.
FUNNY BONE: A Canadian psychologist is selling a video that teaches you how to test your dog's IQ. Here's how it works: If you spend $12.99 for the video, your dog is smarter than you.@@ I'd never had surgery, and I was nervous. "This is a very simple, noninvasive procedure," the anesthesiologist reassured me. I felt better, until … "Heck," he continued, "you have a better chance of dying from the anesthesia than the surgery itself."@@ Aerial Photos–A photographer for a national magazine was assigned to take pictures of a great forest fire. He was advised that a small plane would be waiting to fly him over the fire. The photographer arrived at the airstrip just an hour before sundown. Sure enough, a small Cessna airplane was waiting. He jumped in with his equipment and shouted, "Let's go!" The tense man sitting in the pilot's seat swung the plane into the wind and soon they were in the air, though flying erratically. "Fly over the north side of the fire," said the photographer, "and make several low-level passes." "Why?" asked the nervous pilot. "Because I'm going to take pictures!" yelled the photographer. "I'm a photographer, and photographers take pictures."  The pilot replied, "You mean you're not the flight instructor?"
Visit our web sites:  keefeclinic.com & facebook.com/keefeclinic