Courtesy of:
John H. Keefe III, D.C.
(918) 663-1111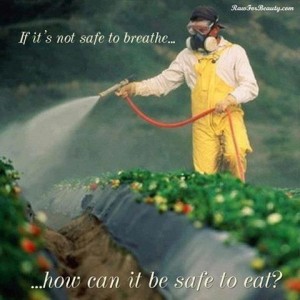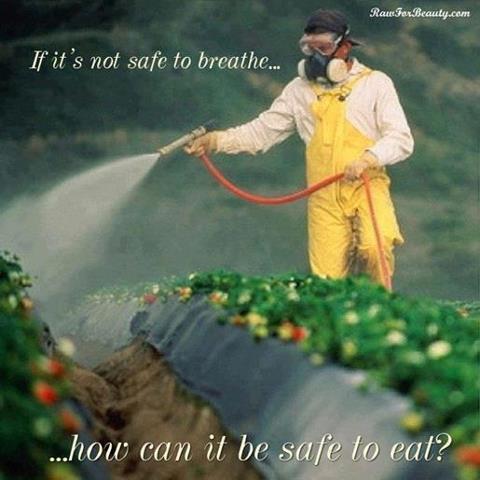 IN THE NEWS: Toxic Weed Killer Found in Most Foods Sold in the US Earlier this year, researchers from University of California San Diego School of Medicine reported there's been a dramatic increase in glyphosate exposure in recent decades and, subsequently, the level found in people's bodies. As one would expect, the introduction of so-called "Roundup Ready" genetically engineered (GE) crops led to a massive increase in the use of Roundup, the active ingredient of which is glyphosate. Glyphosate has also become a popular tool for desiccating non-GE grains, legumes and beans, which has further spurred the use of the chemical. Between 1974 — the year glyphosate entered the U.S. market — and 2014, glyphosate use in the U.S. increased more than 250fold. Globally, glyphosate use has risen nearly fifteenfold since 1996, two years after the first GE crops hit the market. Between 1974 — the year glyphosate entered the U.S. market — and 2014, glyphosate use in the U.S. increased more than 250fold. Few people had detectable levels of glyphosate in their urine in 1993, but by 2016, 70 percent had detectable levels. Between 1993 and 2016, the glyphosate levels in people's bodies increased by 1,208 percent. While both the U.S. Department of Agriculture's Pesticide Data Program and the U.S. Food and Drug Administration (FDA) measure pesticide residues in foods, neither include glyphosate in their official testing. Internal FDA emails reveal Roundup has been found in virtually all foods tested, including granola, oatmeal products, crackers and honey. Independent testing has found significant amounts of glyphosate in a wide range of foods as well, including grains (especially oats), legumes, beans, orange juice, wine and ice cream. NOTE: detoxification should be a regular part of any health program. With Vega testing we can tell if your detox pathways have been compromised and can supply the necessary nutrients to open them back up and help your body cleanse itself of toxic chemicals.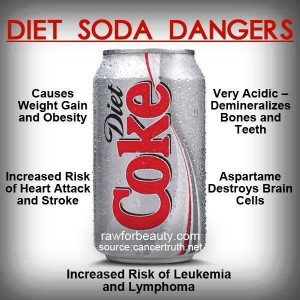 WELLNESS: Zero Tolerance for Zero-Calorie? It sounds enticing enough, particularly for anyone trying to lose weight: zero calorie. Over the years, artificial sweeteners have emerged as the popular choice for people who want to prevent weight gain and diabetes without sacrificing the sweet taste of their favorite desserts and beverages. In fact, these days you'll find artificial sweeteners in a wide range of food and drink products including soft drinks, gum, candy, jelly, yogurt, breakfast cereals, baked goods and many other processed foods. But is "zero calorie" all it's cracked up to be? According to new research, consuming zero-calorie artificial sweeteners may have the same impact as consuming good-old fashioned sugar. For the study, presented this month at the American Physiological Society's 2018 Experimental Biology meeting, researchers gave one group of mice sugar (glucose or fructose) and a second group zero-calorie artificial sweeteners: aspartame (sold under the brand names Equal and NutraSweet) or acesulfame potassium (sold as Sunett and Sweet One). In less than a month, the group given artificial sweeteners showed significant changes in their metabolism, particularly related to the processing of fat and energy. The researchers suggest these changes could increase the risk of obesity and diabetes in a similar fashion as that produced when consuming excess amounts of sugar. This isn't the first study to suggest artificial sweeteners may negatively impact metabolism and how the body processes fat and energy. The moral to the story: Avoid consuming too much sugar, whether it's natural or artificial! Talk to your doctor about a low-sugar, balanced, nutritious diet that helps you maintain a healthy weight and avoid the health consequences associated with obesity.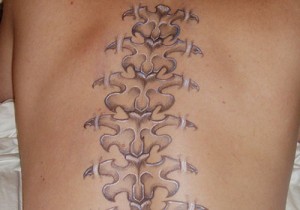 CHIROPRACTIC:  WHEN OTHER METHODS FAIL When chiropractic was just starting out the general public didn't understand what we did. So a lot of patients only visited a chiropractor when the doctor they had seen couldn't help. Chiropractic quickly got a reputation of helping when other methods failed. Today more and more are trying chiropractic first yet we still see patients who've tried every other method before seeing us. With the increased dangers of new pharmaceutical and surgical procedures utilizing chiropractic last could pose a serious health problem to some patients. New pharmaceuticals can sometimes produce permanent damage and make it even harder to restore the body to health once proper care is instituted. The problem can be even worse with surgery where inappropriate surgery has made it very difficult to help the patient. When a patient fully understands what chiropractic does and the principles by which it operates they can see the wisdom of trying chiropractic first then drugs and lastly surgery. To state that simply if you have a pain condition a drug could cover up the symptoms but it can't fix the underlying problem. With chiropractic care, if we're going to help the patient we have to find a cause and fix the cause. When a patient with a chronic pain condition starts to get better under chiropractic care that's because the underlying cause is being correct. When you take a pain pill that's like cutting the wire to the red light on your dashboard and thinking you've accomplished something. Only addressing the symptoms without fixing the cause is a road that can lead to disaster as far as your health is concerned. Chiropractic works with neurology and physiology when we restore proper nerve control to areas of your body that are dysfunctional. Chiropractic works with the chemical system of your body when we restore the proper nutritional elements necessary for good health. In a recent study published in a peer-reviewed journal chiropractic care can save substantial healthcare costs. A comparison of health care costs for chiropractic and medical patients. J Manipulative Physiol Ther. 1993 Jun;16(5):291-9.CONCLUSIONS: Although work is in progress to control for possible variations in case mix and to compare outcomes in addition to costs, these preliminary results suggest a significant cost-saving potential for users of chiropractic care. The results also suggest the need to re-examine insurance practices and programs that restrict chiropractic coverage relative to medical coverage.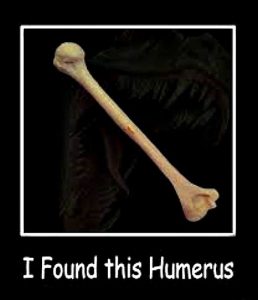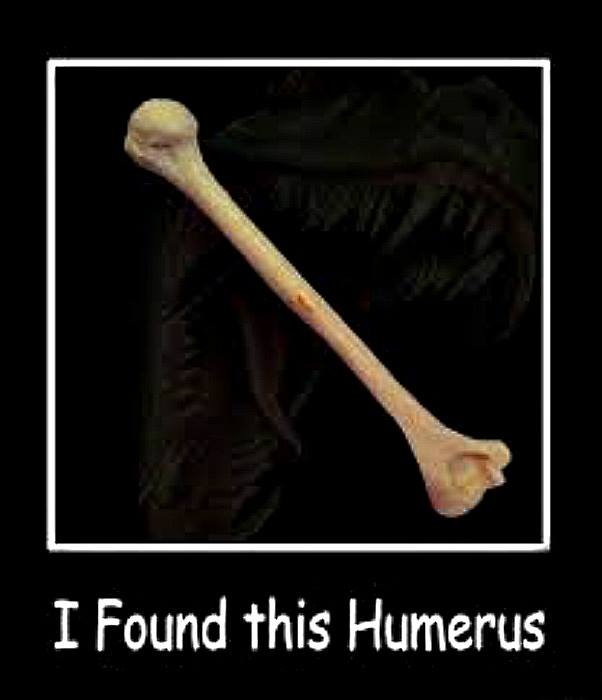 FUNNY BONE:  A guy spots a sign outside a house that reads "Talking Dog for Sale." Intrigued, he walks in. "So what have you done with your life?" he asks the dog. "I've led a very full life," says the dog. "I lived in the Alps rescuing avalanche victims. Then I served my country in Iraq. And now I spend my days reading to the residents of a retirement home." The guy is flabbergasted. He asks the dog's owner, "Why on earth would you want to get rid of an incredible dog like that?" The owner says, "Because he's a liar! He never did any of that!"@@ My girlfriend says I'm hopeless at fixing appliances. Well, she's in for a shock.@@ I was on a flight the other day when the air hostess came up to me and said, "Excuse me sir, would you like to have dinner?" I said, "What are the options?" She said, "Yes and No."@@ My girlfriend isn't talking to me because apparently I ruined her birthday. I'm not sure how I did that – I didn't even know it was her birthday…