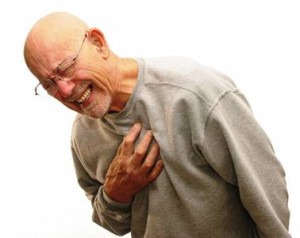 The cholesterol theory of heart disease has been disproven several years ago. The most common cause for heart is an inflammatory chemistry. Junk food, stress a diet out of balance can all lead to an inflammatory chemistry. Inflammation can lead to changes in the coronary arteries which lead to narrowing of the arteries which can lead to a heart attack or stroke. Ways of reducing inflammation in the body includes eating anti-inflammatory foods ( http://www.keefeclinic.com/wp/foods-that-reduce-inflammation/ ), fish oils are very beneficial, drinking alkaline water as well as alkaline producing foods. Antioxidants like pomegranate plus is very protective and Heart Health has herbs for circulation to the heart. I include the linked products for your consideration.
To your better health,
Dr. Keefe
If you have not set up your account at natural partners then go to npscript.com/Keefeclinic and set up an account. There is no charge to set up this account and they do not sell email addresses. Once the account is set up you can order any of their over 9000 products in the comfort of your own home and have them shipped to your door. Note: for period of time you can get free shipping, order today!