Tips On Quitting Smoking
50% of successful quitters did it cold turkey: the other 50% quit gradually. The first 48 hours are critical for most people once you pass them, it will be easier each day. So pick the tips that suit you.
Smoke one less cigarette each day.

Make each cigarette a special decision, and put off making the decision.

Don't give up cigarettes – completely carry one with you in case of need. You'll find you're saving it – permanently.

Don't quit "forever" just stop for a day – and tomorrow try it for another day, and tomorrow and tomorrow.

Tell your friends and family you're quitting. A public commitment bolsters will power.

Pick Q (QUIT) Day and quit.

Hide all evidence of cigarettes, ashtrays, matches, etc, so you aren't reminded of your renunciation.

Lay in a supply of chewing gum, celery sticks, nuts, carrot sticks, etc.

Nervousness, hunger, etc., are signs of the body's readjustment. If they're hard to manage, consult me.

We carry supplements that help cut the craving and are safe, ask about them.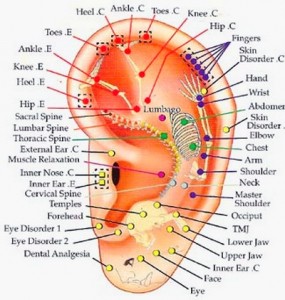 If you need help, we can employ auriculo-therapy which is a physical therapy modality used in addictive disease. This therapy consists of specific micro-electrical currents which are directed to isolated points on the ear which triggers the release of pituitary hormones (endorphins) which is thought to alter simulative physiological brain pathways.
Effects Of Auricular Therapy On Drug Addictions

It has been found that by stimulating these acupuncture points in the ear, you could enhance what is known as an "award cascade" effect from the limbic system. This re-balances an addict's chemistry. It can change the addiction from an overwhelming compulsion to a manageable situation which the patient can then eliminate. Certainly, many drug addicts would give anything to rid themselves of their habits – but that over-whelming compulsion to use the drug is more than they can overcome. Thus, this help is a wonderful asset to the addict on a physiological level.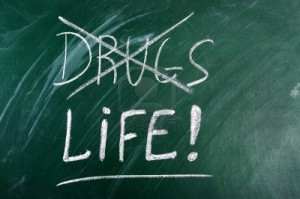 It is through this mechanism that a person is able to break the addictive habits of smoking, alcohol, drugs, etc.
THE SUCCESS RATE FOR this PROGRAM HAS been running APPR0XIMATEY 79% with WOMEN AND 85% with MEN.