Dr. John Folts is currently the Director of the Coronary Thrombosis Research Laboratory at The University of Wisconsin in Madison, Wisconsin.
Dr. Folts' current research is on in vitro platelet mediated coronary thrombosis and anti-oxidants. Dr. Folts developed the experimental model on Aspirin in 1974 and demonstrated by in vitro testing that aspirin can reduce arterial blood clots.
The anti-stick factor
Platelets, a class of blood cells, aid in clotting. They keep a fresh cut in the skin from causing life-threatening blood loss. In persons with coronary artery disease, however, overly sensitive platelets may foster clots that obstruct blood flow through vessels already narrowed by fatty deposits. The result can be a heart attack.
In a host of studies, Folts' team has shown that red wine and dark beers inhibit platelets in the blood from becoming unusually sticky and generating those risky, clot-forming clumps. Indeed, these dark-colored drinks clearly outperform lighter ones, such as vodka, white wine, and pale lagers.
What tends to distinguish a dark beer from a light brew, or a ruby-hued wine from a white one, is their concentrations of quercetin, rutin, resveratrol, and other flavonoid pigments.
In their new study, the Wisconsin scientists initially recruited five healthy men and women (including Folts) to drink about three servings of purple grape juice at a sitting — some 20 to 24 ounces. An hour later, the researchers sampled the volunteers' blood and put it into a device that measures platelet stickiness. Compared to blood samples taken an hour prior to drinking the juice, the later blood was almost 50 percent less prone to platelet clumping.
That's a lot of juice, Folts acknowledges, so he decided to explore what would happen if he halved the dose and drank it daily for a week. Two or 3 days after the last glass was drunk, each volunteer returned for another blood test.
The results, reported this week, indicate that regular consumption of the popular juice appears to have a carryover effect. Even after a hiatus of several days, the volunteers' blood was about 25 percent less likely to clump than before the treatment began.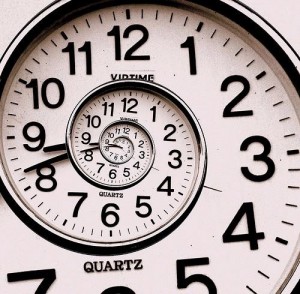 This finding was particularly welcome, Folts notes, because most heart attacks occur in the early morning, sometimes just as an individual is getting up. His group's data now suggest that even if the juice had been drunk the day before, it would still confer some protection.
For nearly a decade, cardiologists have known that healthy men over 50 — and postmenopausal women — can nearly halve their risk of heart attack by taking an aspirin every other day. Like grape juice, this drug appears to work by inhibiting platelet aggregation.
However, when adrenaline is pumped into the blood in response to stress or heavy exercise, Folts points out, aspirin's platelet inhibition virtually disappears. So in the new study, he tested grape juice drinkers' blood to see if the same thing happened to them.
In one case, he took the volunteers' blood, added adrenaline to it, and then measured its susceptibility to platelet clumping. In another, some volunteers exercised and then provided blood for analysis. In both cases, Folts says, the juice depressed platelet clumping.
In the late seventies however, we discovered that if we raised the adrenaline or epinephrine, that the same thing, 75% -80% of the time clot formation comes back with aspirin and that's a serious problem. That's why we have spent the last 20 years looking for drugs and food substances that would inhibit the platelets and prevent the clot formation, but also, prevent the renewal of clot formation from elevated epinephrine.
Now, in our previous findings with the animal model, we have shown that red wine, moderate amounts equivalent to 2 glasses in you or I, purple grape juice; not the clear or white grape juice, tea, but not coffee, in this animal model reduced or inhibited platelet mediated clot formation and protected against potentially fatal coronary thrombosis. These flavonoids in red wine, purple grape juice and tea inhibit platelets about the same as aspirin but they have one unique feature. THEY PROTECT AGAINST ELEVATIONS OF ADRENALINE, WHICH ASPIRIN DOES NOT. That makes the flavonoids more desirable.