Week of: Monday Nov. 25, 2019
Courtesy of:
John H. Keefe III, D.C.
(918) 663-1111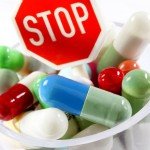 IN THE NEWS: Common antibiotic could lead to fatal heart issues Antibiotics are a popular class of drugs that the U.S. Centers for Disease Control and Prevention (CDC) estimate are frequently over-prescribed. In fact, the CDC has previously suggested that as many as 1 in 3 antibiotic prescriptions are unnecessary! Used to kill infections, antibiotics can also wreak havoc on your gut health and immune system. And along with the physicians incorrectly prescribing them and individuals incorrectly taking them, antibiotics are giving rise to the dangerous public health crisis of antibiotic resistance, aka "superbugs."  To make matters worse, data indicates that a certain type of antibiotic sold as, Zithromax poses serious heart risks to consumers. So, to help yourself stay healthy throughout the year and help you avoid both bacterial infections and antibiotics …Make sure you're getting enough vitamin C and vitamin D through foods like leafy greens, citrus fruits, fatty fish and eggs (you can also back up your health with high quality supplements). Cut out heavily processed foods: Especially simple sugars, these foods are main drivers behind the rise of chronic disease and can make you sick, fat, and more prone to infections. Commit to good quality sleep! Not getting enough sleep damages your immune system. It also promotes weight gain and higher levels of stress.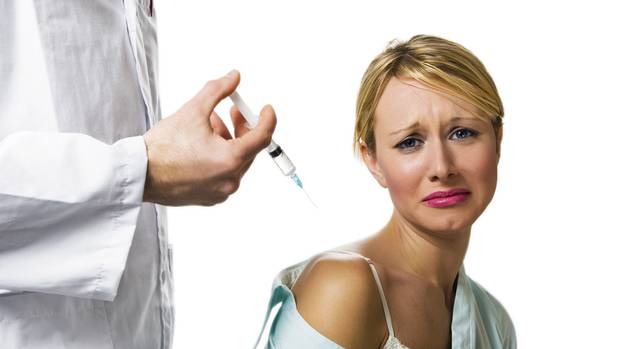 WELLNESS: Flu Vaccine? Everyone knows about the flu and the flu vaccine. What people do not know is that flu vaccines are nearly useless in preventing flu, they will cause the flu, and they often result in nervous system damage that can take years for the body to repair. Other nations chuckle at Americans' infatuation with the flu vaccine. The joke would indeed be funny if it weren't for the damaging effects caused by the vaccine.  The history of the flu vaccine reads like one stumbling fiasco after another. Take an example. Ever wonder how the particular viruses are chosen for next year's vaccine? The answer could be drawn from a 1930s film noir of Shanghai villainy. Scientists kill migrating ducks in Asia, culture the viruses and put those in next year's vaccine, because they have seen an association between bird and pig viruses and the following year's human flu epidemics. Perhaps this desperate guesswork is responsible for so many years when the flu vaccine's viruses had nothing in common with circulating viruses. According to a CDC report of the 1994-1995 flu season, 87 percent of type A influenza virus samples were not similar to the year's vaccine, and 76 percent of type B virus were not similar to the virus in that year's vaccine. During the 1992-1993 season, 84 percent of samples for the predominant type A virus were not similar to the virus in the vaccine. Study after Study Shows the flu shot is ineffective. A study published in the October 2008 issue of the Archives of Pediatric & Adolescent Medicine found that vaccinating young children against the flu had no impact on flu-related hospitalizations or doctor visits during two recent flu seasons. The researchers concluded that "significant influenza vaccine effectiveness could not be demonstrated for any season, age, or setting" examined. A 2008 study published in The Lancet found that influenza vaccination was NOT associated with a reduced risk of pneumonia in older people. This also supports an earlier study, published in The New England Journal of Medicine. Research published in the American Journal of Respiratory and Critical Care Medicine also confirms that there has been no decrease in deaths from influenza and pneumonia in the elderly, despite the fact that vaccination coverage among the elderly has increased from 15 percent in 1980 to 65 percent now. In 2007, researchers with the National Institute of Allergy and Infectious Diseases, and the National Institutes of Health published this conclusion in the Lancet Infectious Diseases: A large-scale, systematic review of 51 studies, published in the Cochrane Database of Systematic Reviews in 2006, found no evidence that the flu vaccine is any more effective than a placebo in children under 2. The studies involved 260,000 children, age 6 to 23 months.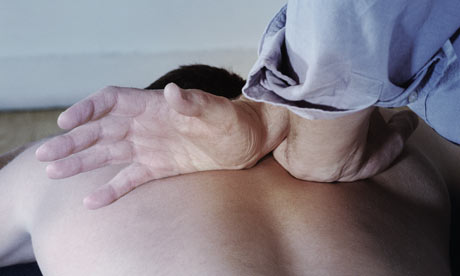 CHIROPRACTIC: Staying well in the wintertime. Patients who get regular chiropractic care have an immune system 200% more effective than the average person on the street. Regular adjustments keep the communication channels open to your immune system allowing it to react quickly to challenges. Keeping your mucous membranes healthy works as a barrier to cold and flu viruses, maintaining proper hydration and keep the humidity in your house about 40% (40-60% is normal) helps maintain that all in important barrier. As the air dries out during the wintertime and the amount of sunlight decreases your body's demand for A&D increase. We can check you for the proper dose of A&D as well as vitamin C. Going through a detox could also be important for immunity sake if your diet has been less than ideal and your fluid intake has been low as these will allow for the accumulation of toxins. Proper sleep is important for your immune system and during sleep this gives your brain an opportunity to detox and a healthy brain and spinal cord is important in the communication channels of the body to maintain a strong immune system this is why regular chiropractic adjustments are helpful. If you or a family member start to develop symptoms it is important to come in right away so we can determine what your body is needing to overcome the cold or flu. The earlier you get started in treatment the faster the resolution of the virus. But remember the five laws of health-diet, exercise, rest and relaxation, a positive mental and spiritual attitude and a healthy nervous system free of subluxations.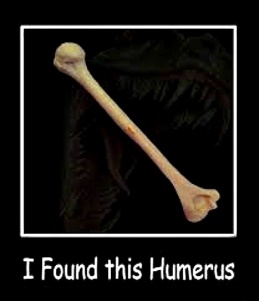 FUNNY BONE:  Letters to Santa: "Dear Santa, I have been trying to be a responsible person. I hope I would get what I always wanted. The thing I want most is a dog. dog. dog. I know I haven't been taking care of my Giga dog but it is not real and a dog would be. Santa, I would even trade my one and only Mom for a dog. I knew that a dog would be a big responsibility but I have been bugging my Dad since I was three and I'm tired of it! Love, Megan."@@ "Dear Santa, I am not eating my boogers anymore. So now you can bring me some toys please. I want a cat toy that plays with you. Thank you, your friend, Rayne."@@ "Dear Santa Claus, Did you live when the dinosaurs lived? I want a giga dog. I want a barbie house and a puppy. Love, Jessica."@@ "Dear Santa and helpers, I have been very good this year. I am expecting a little sister. I don't want her. Momy says her will be fun. I heard girls stink. I will trade you my sister when she comes from the stork for a elf. I want a race car and a Garage set for Christmas. There will be sugar cookies and burritos waiting for you. Thank you, Santa. Craig."