Courtesy of:
John H. Keefe III, D.C.
(918) 663-1111
IN THE NEWS: Please Don't Be Conned by This Health Fraud, No Matter How Much You Want to Trust It Conflicts of interest between government and industry allow dangerous drugs to be approved and aggressively marketed. The drug industry also spends billions a year on TV ads — revenue from just nine prescription drugs was worth $100 million in one year — which also stifles negative news stories about Pharma. Even so-called "public" media like PBS and NPR have accepted money from GlaxoSmithKline (GSK) and UnitedHealthcare. Similar conflicts of interest exist at medical journals, universities, medical associations, advocacy groups and government agencies, including those that are supposed to regulate the drug industry. The result is the Ghost in the Machine that we live with today — deceived patients taking expensive, often dangerous drugs and soaring health costs. Advertising revenues and industry board members prevent mainstream media from reporting on Pharma corruption. Because of Pharma influence in academia and publishing, a lot of health research is biased and misleading. This is how Dr. Terrence Norchi, president and CEO of Arch Therapeutics, explains the profitable new partnerships. "For the past 15 years, the pipelines of the big [drug] companies have been drying up … At the same time, there is a tremendous amount of pressure on academic institutions in this country and abroad. To survive, many universities will have to find creative ways to make themselves more relevant. There are opportunities to mutually solve these challenges between academia and industry." Such Pharma/academia partnerships date back to the Bayh-Dole Act of 1980, which allowed universities to "patent discoveries that stem from government-funded research and then license them exclusively to companies in return for royalties," wrote Marcia Angell, former editor-in-chief of the New England Journal of Medicine and Harvard lecturer, in the Boston Review. Natural, safer and less expensive treatments are discredited by mainstream medicine, raising everyone's health care costs.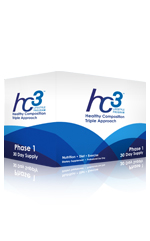 WELLNESS: hc3™ Lifestyle Program™ Assists in:  Achieving Healthy Body Composition Through a Triple Approach: Diet, Exercise and Nutrition ● Burning Stored Fat as the Primary Energy Source ● Diminishing Hunger Levels ● Resculpting the Body ● Protecting Muscle from Wasting.  NuMedica's hc3™ Lifestyle Program™ is a comprehensive 30 day supply designed to help the body burn stored fat as its primary energy source without decreasing muscle mass. This program is centered around a triple approach to healthy body composition which incorporates diet, exercise and nutrition. It contains essential vitamins, minerals and antioxidants as well as detoxification support and medium chain triglycerides to support optimal metabolic management. Included in the kit is a comprehensive program guide featuring sample menus and a progress chart. NOTE: This is the most effective diet program we've ever handled. Depending on how much weight you need to lose you could lose 1 to 2 pounds a day that means in 30 days you could lose up to 30 to 60 pounds. This diet is safe in that it focuses on fat loss not water or lean body mass. This complete diet comes in a box includes all the nutrients that you need along with the booklet that tells you exactly what to eat. You follow the program, you lose the weight.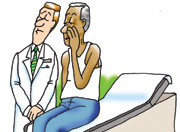 CONDITION OF THE WEEK: Here's what some of our patients have said about how chiropractic and nutritional therapy has helped them: HI, my husband and I have been trying to start a family for seven years. After trying the doctors my medical doctor sent us to without success, we were told about chiropractic. Well, two months later I was pregnant. Linda@@ My name is Jim. I lifted something wrong at work and heard something pop and went to my knees In pain. I was told surgery was the only option I had, and I would be off work several months. Then the bad news  I might not ever return to my same job. Someone told me to try chiropractic, best suggestion I ever got. I was back to work in three weeks and am doing great.@@It was a year ago that I had the car accident, and just a few weeks after that, the first seizure hit. For the next several months I was terrified when the next one would come. Every few weeks the doctor would increase my medication until he said any higher could be fatal. I was looking at a life of drugs that left me a zombie and I was still having seizures. When a friend told me about chiropractic, I didn't think it could help. What a mistake I almost made! Today I am free of seizures and feel fantastic, even my daily headaches are gone… Jill @@Used to have Chronic Fatigue Syndrome before I tried Chiropractic…Beth@@My child was hyperactive and doing poorly in school….not anymore! For the first time she is making A's….Karen@@I couldn't believe after twenty years my allergies were gone…Larry
FUNNY BONE: Real 911 calls: Dispatcher: 911 what is your emergency? Caller: I heard what sounded like gunshots coming from the brown house on the corner. Dispatcher: do you have an address? Caller: no, I have on a blouse and slacks, why?@@ Dispatcher: 911 Caller: yeah, I'm having trouble breathing. I'm all out of breath. Darn….. I think I'm going to pass out. Dispatcher: Sir, where are you calling from? Caller: I at a pay phone. North and Foster. Dispatcher: Sir, an ambulance is on the way. Are you an asthmatic? Caller: no Dispatcher: what were you doing before you started having trouble breathing? Caller: running from the police.@@ One day my mother was out and my dad was in charge of me. I was maybe 2 1/2 years old and had just recovered from an accident. Someone had given me a little "tea set" as a get well gift and it was one of my favorite toys. Daddy was in the living room engrossed in the evening news when I brought daddy a little cup of "Tea", which was just water. After several cups of tea and lots of praise for such yummy tea, my mother came home. My dad made her wait in the living room to watch me bring him a cup of tea, because it was "just the cutest thing!" My mom waited, and sure enough, I walked down the hall with a cup of tea for daddy and she watched him drink it up. Then she says, (as only a mother would know…) "Did it ever occur to you that the only place that your daughter can reach to get water is the toilet?"
Visit our web site: keefeclinic.com& facebook.com/keefeclinic