Courtesy of:
John H. Keefe III, D.C.
(918) 663-1111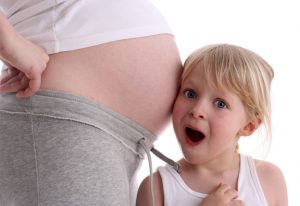 IN THE NEWS: Women who have a flare-up of herpes – or are infected – during early pregnancy are twice as likely to have an autistic child, study warns.  Pregnant women with herpes are twice as likely to have autistic children, a new study warns. Scientists say women who have a flare-up or are infected with genital herpes early in their pregnancy have twice the risk of giving birth to a child later diagnosed with autism. Past studies have assumed that children have been directly infected, but such infections are typically deadly. Researchers found that a mother's immune response to either getting an infection or a flare-up causes neurodevelopmental problems in the unborn child. The study is the first to provide immunological evidence on the role of an active infection in the womb and autism, particularly in boys. NOTE: If you suffer from herpes and are pregnant your first step is to clean up your diet. Nutrients like l-lysine, omega-3 and other immune boosting nutrients can make a difference. Get a list of anti-inflammatory foods and give your baby the best chance to be as healthy as possible.

WELLNESS: Benefits of Probiotics: How Your Gut Bacteria Can Influence Your Health When asked about the location of their immune system, many people don't know. A surprisingly large number of people don't associate their immune systems with any specific part of their body. Rather than being confined to a particular organ, about 80 percent of your immune system resides in your gastrointestinal tract in the form of receptor cells. Because of this prime location, what happens in your gut can powerfully influence your immune function. When your gut is healthy, you have a large, thriving population of beneficial or friendly bacteria, or probiotics, supporting your immune system receptor cells. They help form a protective barrier within your colon and intestines. Ideally, you want about 85 percent of your gut bacteria to be of this beneficial type. Optimizing and supporting the beneficial bacteria in your gut is one of the most powerful things you can do for your health and well being, including your immune health. As long as you can help your body maintain this optimal balance – 85 percent beneficial to about 15 percent "other" microbes – you support the health-promoting benefits of probiotics. The health benefits of probiotics: healthy immune function, weight management, digesting and absorbing carbohydrates, vitamins and minerals, and waste removal, psychological and emotional health support, skin health support.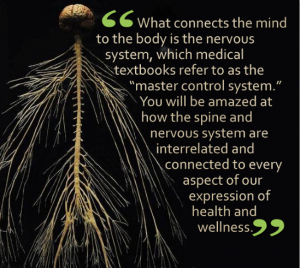 CHIROPRACTIC: Natural healthcare and chiropractic Studies show more people are searching for natural solutions for their health. In 1993 the American Medical Association is a survey of health habits of Americans and found that more Americans visited doctors are practiced natural healthcare then doctors practicing drug therapy and surgery. There are many reasons for this shift in healthcare. Some people are concerned about the side effects that drugs have, (2000 deaths per week as well as 1 million injuries per year), some people have a sense of body ecology and don't want to put any artificial substances within their body. Some people have discovered drugs mainly cover-up symptoms and never get to the root of your problem. There are more concerned with maximizing their health than just making some symptoms disappear. I'm sure you have seen a popular magazine or news program on TV discussing the benefits of different natural healthcare techniques. Chiropractic is the world's largest natural healthcare profession and specializes in finding the root cause of health problems and helping restore patients to better health through natural methods. At Keefe clinic these are the principles that we specialize in. We promise you that we will not just cover-up your symptoms and allow the underlying condition time to get worse. Chiropractic care, homeopathic care, individualized diet, acupuncture, nutritional therapy, muscle therapy and exercise, whatever it takes to move your body from disease to health, dysfunction to realizing your genetic potentials. We will customize a program to fit your particular health needs, from low back pain and headaches to digestive problems and PMS. From ear infections in babies to arthritis or heart disease and the geriatric patient, we offer the latest in natural healthcare. If you have a health problem or suffering from some painful condition We offer classic diagnostic testing as well as unique state-of-the-art innovative testing like Vega testing. We offer comprehensive natural family care. Come join the revolution. Learn how to take control of your health needs.
FUNNY BONE:  I saw a stationery store move. Jay London@@ A boy asks his father, "Dad, are bugs good to eat?" "That's disgusting. Don't talk about things like that over dinner," the dad replies. After dinner the father asks, "Now, son, what did you want to ask me?" "Oh, nothing," the boy says. "There was a bug in your soup, but now it's gone."
LINK:how-to-best-swallow-pills/
Visit our web site: keefeclinic.com-faceebook/keefeclinic.com