Courtesy of:
John H. Keefe III, D.C.
(918) 663-1111
CONDITION OF THE WEEK: CHILDREN'S HEALTH is in jeopardy in the United States. Chiropractic and nutritional therapy offer hope against the following statistics. 50% of US children have chronic disease/disorders, 21% developmental disabled, current rate of autism 1 in 28 boys. 2007 academic pediatrics, 43 to 54.1% of US children (32 million) have a chronic health condition. 2011 issues of pediatrics between 1997 and 2008,.. Autism, ADHD, or developmental disability,… rose to (over) 10 million, or more than 15% of all kids between the age of three and 17. 2011 archives of Gen. psychiatry.. US has the highest in the world lifetime rate of bipolar disorder at 4.4%. 2013 autism, ADHD, and other developmental disabilities equal 21% US children. kids-and-chiropractic-care/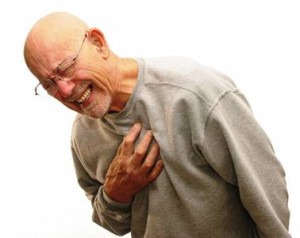 DIET: DIET AND HEART FAILURE High consumption of sweetened drinks was linked to increased risk for heart failure in middle-aged and older men. Note that this finding reflected adjustment for a host of potential confounders including education, smoking status, physical activity, personal and family histories of disease, and other dietary factors. heart-problems-do-the-experts-know-what-they-are-doing/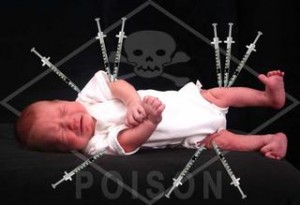 IN THE NEWS: Government Officials Gut 1986 NCVIA and Betray Public Trust In 1986, Congress created a federal vaccine injury compensation program (VICP) to restrict civil lawsuits against vaccine manufacturers and negligent doctors when government mandated vaccines injure or kill. Two out of three vaccine injury claims are denied. In 2011, the U.S. Supreme Court completely shielded the pharmaceutical industry from all civil liability for injuries and deaths caused by FDA licensed vaccines, and the VICP has been systematically gutted. There has been no legal accountability for any corporation or individual who develops, licenses, recommends, promotes, administers, or mandates vaccines that injure and kill Americans.
FUNNY BONE: Nature abhors a vacuum, but not as much as a cat does.@@ Cats are smarter than dogs. You can't get eight cats to pull a sled through snow.@@ A duck walks into a drugstore and asked for a tube of Chapstick. The cashier says to the duck, "that'll be a 1.49." The duck replies, "put it on my bill."
 Link:/are-vaccines-safe-and-effective
LINK:kids-and-chiropractic-care
Visit our web sites:  keefeclinic.com&facebook.com/keefeclinic.com