Courtesy of:
John H. Keefe III, D.C.
(918) 663-1111
IN THE NEWS: FDA Is Pharma's Lapdog, Not a Watchdog The House Energy and Commerce Committee launched an investigation into the FDA's Office of Criminal Investigations (OCI), particularly their handling of food, drug and medical device cases. A Reuters investigation previously found that more than half of all OCI cases are closed with no action taken. Agents at OCI have said they were told to avoid opening cases relating to other federal agencies. OCI agents have also questioned the need to pursue mislabeled injectable drugs, like Botox, from other countries, seemingly protecting high drug prices in the U.S. even though such drugs pose little public health risk. NOTE: Most people mistakenly think the FDA is a public safety government organization but I can tell you from personal experience that their corrupt to the core. They appear to be much more inclined to remove supplements with questionable risk picture as opposed to drugs that kill over 2000 people a week.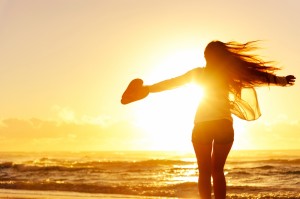 WELLNESS: Why the Sun Is Necessary for Optimal Health Up until the 1950s sunlight was widely used to treat so-called diseases of darkness: tuberculosis and rickets. Sunlight induces coordinated endocrine adaptation effects. It affects sympathetic and parasympathetic activity, and is a major circadian and seasonal stimulus for the body clock … Our system, via the eyes and via the skin, detects the colors of the light in the environment in order to adapt the hormonal system to the specific needs of the time and place. It's not the sun that causes skin cancer it's the effect of sick skin not able to respond to the sun properly. Dehydration, system toxicity, fatty acids and oil soluble vitamin deficiencies are just some of the reasons for skin cancer, it's not the sun's fault. Vitamin D levels are dependent on proper sun exposure.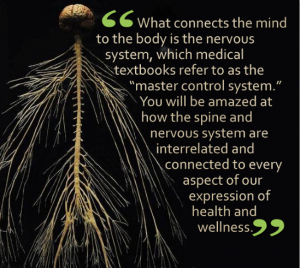 CHIROPRACTIC: October is: National Chiropractic Month
DO YOU KNOW SOMEONE WITH A HEALTH PROBLEM OR IN PAIN? INVITE YOUR FAMILY OR FRIENDS TO THE PARTY
Who do you know who is hurting? Who do you know that you have been trying to get started at Keefe Clinic? Now is the time to get your spouse, or child started on the road to good health.
Complimentary
DIAGNOSTIC WORK UP DURING OCTOBERComplimentary initial exam and one X-ray.
Tell someone today
FUNNY BONE: Yes, money cannot buy you happiness, but I'd still feel a lot more comfortable crying in a new BMW than on a bike.@@ One state official to the other: "I don't know what people have against us – We haven't done anything."@@Money doesn't buy you happiness but it can buy you a jet-ski. It is impossible to be sad when you're riding on the jet-ski.@@Secretary: "Doctor the invisible man has come. He says he has an appointment." Doctor: "Tell him I can't see him."@@ "My therapist says I have a preoccupation with vengeance. We'll see about that."  @@ Misadventures in headline writing from around the world: "City Unsure Why the Sewer Smells' —The Herald-Palladium (St. Joseph, Michigan), Case of Innocent Man Freed After Spending 18 Years in Prison Proves Texas System Works —Lubbock Avalanche-Journal (Texas)
Visit our web site: keefeclinic.com-faceebook/keefeclinic.com