Courtesy of:
John H. Keefe III, D.C.
(918) 663-1111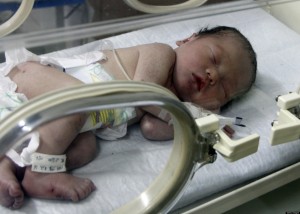 IN THE NEWS: Antibiotics, childbirth, and maternal and infant mortality Maternal and infant mortality is not confined to the past, much less to fiction. More than 30,000 women and 400,000 newborns die each year from infections around the time of birth. Most of these deaths occur in low-income countries, and the situation will only worsen as the antibiotics available for treating infections become less effective, owing to the emergence of antibiotic-resistant bacteria. According to current estimates, more than 200,000 newborns die each year from infections that do not respond to available drugs. And studies using data from larger hospitals – where microbes are more likely to develop antibiotic resistance – estimate that about 40% of infections in newborns resist standard treatments.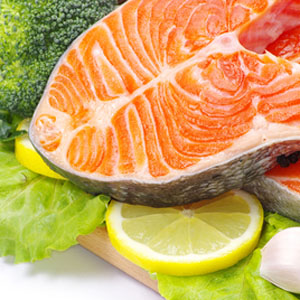 WELLNESS: Foods That Promote Muscle Growth and Definition A number of foods can be helpful when trying to improve muscle growth and definition. Incorporating these foods into your meals on a regular basis may help you get lean and toned. Helpful foods are ones high in healthy fats and high quality protein, such as wild salmon, raw nuts, grass-fed beef, whey protein, coconut oil, olive oil, MCT oil and avocados. Beneficial fruits and vegetables include spinach, kale, broccoli, sprouts, berries, bananas, watermelon, grapefruit, papaya and mushrooms.
CHIROPRACTIC: INCREASING COMMUNICATION WITHIN THE BODY Health is when your cells and organs are functioning properly in relationship with the rest of the body. How does the liver know what the stomach needs? It doesn't, it's the nervous system that not only initiates function but coordinates function throughout the body. If your nervous system is under too much stress organs and glands start to malfunction. Chiropractic adjustments reestablish and tune the proper communication and thus coordination to body function. Chiropractic patients have an immune system that functions substantially more efficient than the average person on the street. Studies show that regular chiropractic care improves the repair of DNA. Tell a friend about chiropractic they will be glad you did.
FUNNY BONE: A deacon is in the hospital and his good friend, a preacher, goes to visit him. The preacher notices all the medical equipment attached to the deacon. He kneels by the bed. The deacon motions to a pad and pen on the nightstand. The preacher hands his friend the pad and pen, and the deacon begins to write. Suddenly, the deacon dies. At his funeral, the preacher delivers the service. He says, "I was with him when he died, and as a matter of fact, I have his last thought in my coat pocket here." The preacher pulls out the paper and reads, "Please, get up. You're kneeling on my oxygen hose."
Visit our web site: keefeclinic.com-ebook/keefeclinic.com