Courtesy of:
John H. Keefe III, D.C.
(918) 663-1111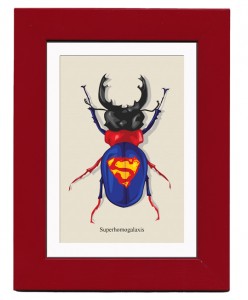 IN THE NEWS: UTIs Are Horrible and Soon There Will Be No Drugs That Can Help You A superbug that can shake off a last-ditch antibiotic called colistin has been alarming the global health community since 2015. It first turned up in hogs on a Chinese farm and has since been found in 30 other countries, including the United States. According to a new paper by Rutgers and Columbia University researchers, colistin-resistant E. coli has been here since August 2014 at the latest—and the particular strain they found is also resistant to another family of last-resort antibiotics, carbapenems. It's also chilling that this superstrain of E. coli turned up in a UTI case. E. coli is the most common trigger of UTIs, which in turn are "among the most common infections in people," according to the Centers for Disease Control and Prevention. Note: I have been warning patients about this problem for the past 30 years. About 23 years ago the "Journal of the American Medical Association" gave one whole publication to this issue discussing what can be done. One of the solutions which would've probably stopped this problem was to make it illegal for the average medical doctor to prescribe antibiotics. Even after multiple warnings sting operations have found a number of medical doctors giving antibiotics to a whole host of conditions that have been shown not to be helped by antibiotics. They just wanted to feel like a doctor who had a solution. So it's up to the individual patient to protect themselves and their families. Recently the FDA has talked about removing antibacterial soaps from the market because they contribute to superbug development. The good news is natural approaches are still quite effective in most of these cases. Always try a natural approach first when you have an infection you can always go to more aggressive approaches if necessary.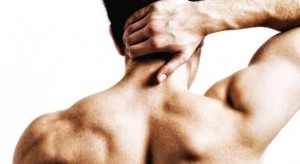 CHIROPRACTIC/WELLNESS: Cloudy with a chance of pain? Wet weather and a lack of sunshine DOES make chronic pain worse It's long been said that cold, damp, weather can make aches and pains worse. Now doctors investigating whether there really is a link between the weather and pain believe it's more than just an old wives' tale. Bad weather – particularly rain and a lack of sunshine – can make chronic pain worse, initial findings of a large study suggests. Medics have asked thousands of sufferers across the country to take part in their research by providing data using their mobile phones. As the number of sunny days increased from February to April, the amount of time spent in severe pain decreased. But pain levels increased again in June when the weather was wetter and there were fewer hours of sunshine, the University of Manchester-led project found. Good news: these issues can be resolved through nutritional therapy and light therapy. You can get full-spectrum light bulbs at the health food store that can supply you with the type of light the sun gives off. Just like with nutritional deficiencies you can have light deficiencies. With Vega testing we can help find the nutrients that can eliminate these weather-related symptoms.
FUNNY BONE: We've begun to long for the pitter-patter of little feet, so we bought a dog. It's cheaper, and you get more feet.@@ People in sleeping bags are the soft tacos of the bear world.@@ I was editing classified ads for a small-town newspaper when a man called to place an ad. "It should read," he said, "'Free to good home. Golden retriever. Will eat anything, loves children.'"
Visit our web site: keefeclinic.com-faceebook/keefeclinic.com