NIXALL IS A NATURAL ANTIBIOTIC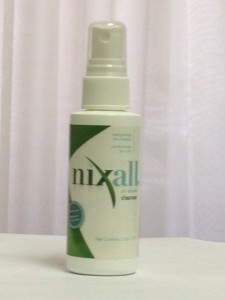 Anolyte Water (Nixall) is produced by electrolyzing salt water in the anode chamber of an electrolytic cell.
 Efficacy of Anolyte
Efficacy (the capacity to produce an effect) studies performed with "near neutral" anolyte have shown that anolyte is up to 100 times more efficient against bacteria than bleach and testing performed by the U.S. Marine Corps confirmed that anthrax spores were killed immediately upon contact with anolyte.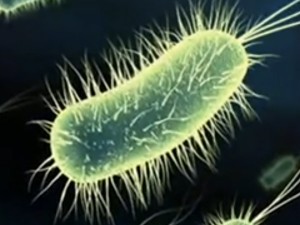 Anolyte has been proven effective against a broad range of microorganisms, including bacteria, fungi, mycobacterium, viruses, yeasts, molds and spores. The method of killing unwanted microorganisms is accomplished through the physical destruction of the cell structure, bursting the cell's membrane and disrupting the cell's DNA. This type of lethal cell action does not allow the microorganisms to become "adaptive" to anolyte, forming resistant strains which can survive treatment. The same cannot be said for bleach and other traditional chemical biocides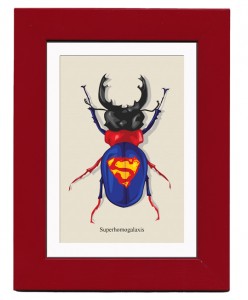 Antibiotic soaps  increase the risk
for antibiotic resistant organisms
called superbugs.
Nixall  is safe anolytic water
USES:
At 100 ppm (OCT) you can dilute 10 parts water and 1 part Nixall to use. At 200 ppm (Cleanser) dilute 50/50 then 10 to 1. Can be used without diluting. It's perfect  for wound healing, minor cuts, burns, abrasions, irritation. Can be used for general disinfecting around the house and safe enough to spray in the eyes or down your throat with suspected bacterial infection. Can be used on all types of surfaces and actually helps oxygenate plants.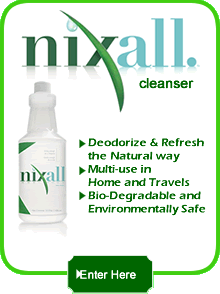 On the basis of the antimicrobial activity and the lack of animal toxicity, it is predicted that stabilized HOCl has potential pharmaceutical applications in the control of soft tissue infection.   journal of  burns and wounds  v.6; 2007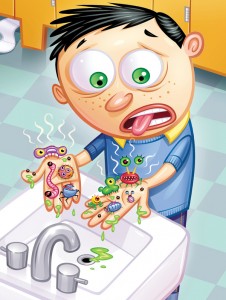 Hypochlorous Acid Water – Kills Hospital Bacteria Artificial Organs 2004 Jun:28 (6):590-2 Vorobjeva NV, Vorobjeva LI, Khodjaev EY.
The study is designed to investigate bactericidal actions of electrolyzed oxidizing water on hospital infections. Ten (10) of the most common opportunistic pathogens are used for this study. Cultures are inoculated in 4.5 mL of electrolyzed oxidizing (EO) water or 4.5 mL of sterile deionized water (control), and incubated for 0, 0.5, and 5 min at room temperature. At the exposure time of 30 seconds the EO water completely inactivates all of the bacterial strains, with the exception of vegetative cells and spores of bacilli which need 5 min to be killed.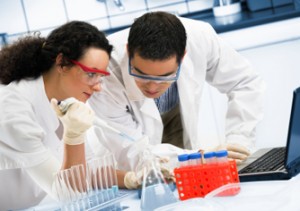 Composition of Anolyte
Anolyte (Nixall) produced from 7 g/l sodium chloride solution contains 99.3% water, with the remaining 0.7% of the solution being sodium chloride salt.
Anolyte generated at a near neutral pH contains mostly hypochlorous acid (92%). Anolyte achieves its efficacy against unwanted microorganisms with as little .01% hypochlorous acid.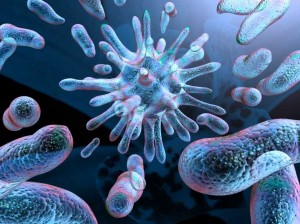 Electro Activation could be one of
the most important discoveries in years
Dr. V Turovetsky Ph. D., University of Moscow, Department of Biophysics published a study 2002 on Cell Survivability and Intracellular Ph, in his report he gives an explanation of the properties of Anolyte. In his report he stated that the immune system, in particular Macrophage, which are white blood cells, showed increase activity after exposure to the Anolyte solution. This increased immune response was a result of the Anolyte solutions ability to change intracellular physiology, the changes included accelerated hydration, increased Ph, decreased cell membrane damage and an increase in intracellular oxidative redox potential ORP.
This is important to good health!
Here are the benefits of Activated water for the human body:
Improves digestion
Expels toxins
Reduces pulse rates
An anti-oxidant
Neutralizes free radicals
Enhances the immune system
Slows down the aging process
Decreases tiredness
Improves concentration and alertness
Helps relieve headaches
Increases stamina
Promotes growth of beneficial aerobic bacteria
Electro Activated cell water affects the basic core of cell biology. Clinically, is has been found that this water is capable of restoring function in the cells of the body. Activated water helps eliminate deeply held toxins such as heavy metals, drugs, chemicals, food toxins, medications and more. Users are reporting powerful health benefits from a very wide variety of health problems. They report increased energy, a greater sense of well being, overall detoxification, decreased cravings for junk food, more stable sleep patterns, improved hair, skin, nails and many other health complaints being alleviated. All water is not created equal. Activated water has the ability to penetrate every cell and tissue, hydrating the body in a way that isn't experienced with any other type of water product.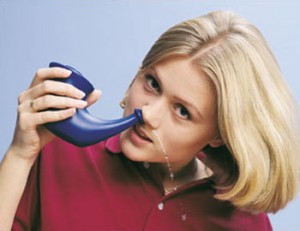 Effects of a low concentration hypochlorous Acid nasal irrigation solution on bacteria, fungi, and virus.
Kim HJ, Lee JG, Kang JW, Cho HJ, Kim HS, Byeon HK, Yoon JH.
Source: Department of Medicine Graduate School, Yonsei University College of Medicine, Seoul, Korea.
Abstract OBJECTIVES/HYPOTHESIS:
Saline irrigation would be more effective for chronic sinusitis patients if it had bactericidal effects. Low concentrations of hypochlorous acid (active ingredant in anolyte water) may be used as a nasal irrigation solution.
First, we developed a 0.85% NaCl solution by adding NaCl to tap water (pH 7.0 and 8.4) and measuring the concentration of free chlorine and hypochlorous acid after giving the solution a short electrical impulse of 20 seconds. Then we investigated whether the derived hypochlorous acid had a toxic effect on human primary nasal epithelial cells, if and what effect it had on the expression of mucin genes, and, finally, if it had bactericidal, fungicidal, or virucidal effects.
STUDY DESIGN: In vitro biochemical experiment.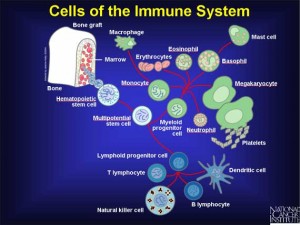 METHODS:
We treated human primary nasal epithelial cells with 3.5 ppm of hypochlorous acid and then examined the cells for cytotoxicity. We also investigated the bactericidal, fungicidal, and virucidal effects by challenging the cells with the following microorganisms Aspergillus fumigatus, Haemophilus influenzae, Klebsiella pneumoniae, Rhizopus oryzae, Candida albicans, Methicillin-resistant Staphylococcus aureus, Streptococcus pneumoniae, and Streptococcus pyogenes. To study the virucidal effects of HOCl, we used the human influenza A virus to challenge the cells.
RESULTS:
In the cytotoxicity assay and in the morphological examination, the cells did not show anytoxicity at 30 minute or 2 hours after treatment with HOCl. More than 99% of bactericidal or fungicidal activity was noted for all species, except for Candida albicans, in tap water at either pH 7.0 or 8.4. In addition, a 3.2-log10 reduction was achieved in cells challenged with the human influenza A virus.
CONCLUSIONS: A low concentration HOCl solution can be used as an effective nasal irrigation solution.
Anolyte In Animal Agriculture
Electrochemically-Activated Anolyte water has been extensively tested
Electrochemically-Activated water (Anolyte) has been tested in over 300 agriculture applications in Europe and Canada.
In 98% of all farms tested with Anolyte (through animal consumption and spraying) results have shown a reduction in death rates, a reduction in antibiotics and other medicine and a reduction in livestock stress levels.
Anolyte water is the best way to protect you and your animals' health.
Improved feed conversion
Improved disease control
Reduced medical cost
Reduced mortality rate
Increased conception
Pathogens that 'Anolyte' Controls
Avian influenza
Escheria coli (e-coli)
Fusarium wilt
Staphylococcus aureus
Serratia marcencens
Staphylococcus epidermis
Pseudomonas aeruginosa
Staphylococcus zooepidemicus
Pig cough, Micro plaza, APP, and other common ailments found in the high volume swine industry.
Other viruses too numerous to list
Applications --Anolyte is required any where clean water is a necessity!
Silage inoculation
Parlor cleaning
Parlor line cleaning
Barn disinfecting
Foot bath treatment
Water line de-scaling
Water purification
Natural chloride
Iron removal
Magnesium removal
Heavy metal removal
Water tank cleaning
Unsurpassed disinfection and sterilization results
Increases immune function
Increases resistance to infections
Residue free treatment of mastitis, diarrhoea, scours, & crypto
Better feedstuff utilisation due to better immune function reduced stress
Electrochemically-Activated Water 'Anolyte' positively affects the basic core of cell biology.