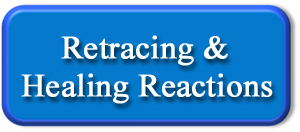 If this your first experience with natural health care, re-tracing or reaction is something that you need to be aware of. During the healing process your body can go through healing crises that can produce different unpleasant symptoms. These might be headaches, nausea, sight fever, or flu-type symptoms, etc.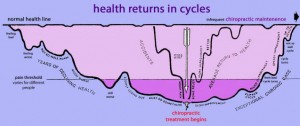 These, although not extremely common, can be a part of the normal healing process, as your body does its House cleaning and mobilizes toxins to eliminate them from the body. These toxins can in turn cause symptoms as they exit your system.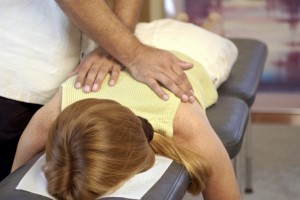 Also, as we begin re-aligning the segments of your spine, you may sometimes notice some muscle tension, muscle tightness, and some aches or pains that are new to you. This also can be a normal process, as the muscles, ligaments, and tendons start to change their positions, and to adapt to the corrective process.
These symptoms are ordinarily short-lived whether they are the symptoms of de-toxing (usually over in a few days) or the soreness and stiffness associated with the beginning of adjustments (usually eliminated by the second or third adjustment).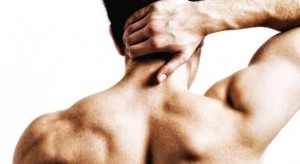 Simply experiencing pain or soreness does not mean that the adjustment was delivered improperly; it only means that your muscles do not readily change their tight, taut contractions and allow your vertebrae to move back into their correct positions. Sometimes mineral therapy is necessary to completely correct the muscle tightness associated with the discomfort after the adjustment.
It is very important that if you do notice these reaction, or re-tracing symptoms, that you be sure to discuss them with Dr. Keefe. He may suggest a change in your nutritional or diet program, or even possibly a change in the adjusting procedures could be made, that would help alleviate some of these symptoms.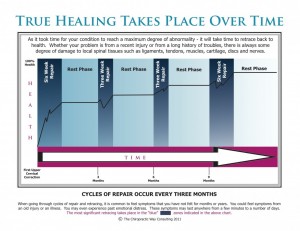 However, some of these symptoms are just unavoidable. You have taken a number of years to get sick, organs have gradually become diseased and the process that is necessary to re-gain your health can sometimes be an up hill struggle. It is important that you follow all of Dr. Keefe's recommendations, and that you work together with us. We hope you are prepared to go through whatever is necessary in order to obtain health.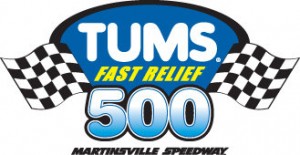 In our society we have been given the misinformation that we can have a quick approach to health. Most of the advertising that we hear on the radio or see on television or read in magazines will offer a fast fix for health care. These types of approaches only suppress or cover the symptoms. These quick relief methods are not employed in natural health care. Instead methods are designed to re-activate the body's systems, and to strengthen and balance the body. These methods allow the body to return to health.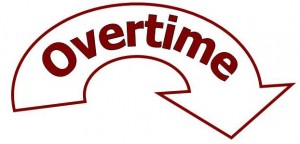 If you haven't had prior exposure to natural health care, your previous pattern may be that when you have had symptoms, you have gone in to your medical doctor and were given drugs, etc. to suppress all of your symptoms. Possibly you then felt just fine for a period of time. Then the disease process progressed to another level, and other symptoms appeared; the process has repeated as medication suppressed your next symptoms. Over a period of years, suppressing symptom after symptom, the process may then possibly get to a point where the drugs used to try to suppress~ symptoms will no longer work. Maybe that is why~ you are now trying another approach, here in our office, seeking a natural approach to real health.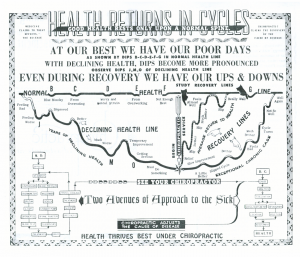 If you will follow the recommendations from Dr. Keefe, keep a positive attitude, watch your diet, exercise regularly, and keep each appointment, your chances for full recovery are great.