Week of: Monday July 8, 2019
Courtesy of:
John H. Keefe III, D.C.
918-663-1111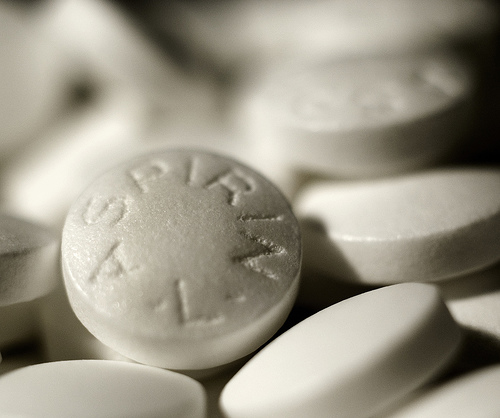 IN THE NEWS: More reasons why daily aspirin is not a good idea try some daily grape juice 60% more effective A study funded by the National Institutes of Health of more than 19,000 people over age 70, published last year in The New England Journal of Medicine, found that a daily aspirin didn't reduce the risk of heart attack, dementia or stroke but did increase rates of GI bleeding by an alarming 38 percent. And earlier this month, the American College of Cardiology published new guidelines recommending against routinely giving aspirin to older adults who don't have a history of heart disease. Don't stop taking a daily aspirin cold turkey. It can create a rebound effect that can trigger a heart attack, especially if you've already suffered one before. A 2017 Swedish study, published in the journal Circulation, found that abruptly stopping a daily aspirin raised the risk of a heart attack or stroke by 37 percent. Don't consider a daily aspirin if you have a history of GI bleeding or a history of ulcers, even if you have some of the above risk factors. Note: it's disturbing that there is more than one study indicating aspirin doesn't work. In fact the original researcher who discovered aspirin interferes with platelet aggregation (a cause for clots) also found aspirin doesn't work if you're under stress because stress hormones totally nullify the effects of aspirin with blood clots. That's why this researcher recommends grape juice which he found 60% more effective than aspirin and stress hormones do not nullify its positive effect. Increase antioxidants in your diet and that will decrease the likelihood of many different types of disease.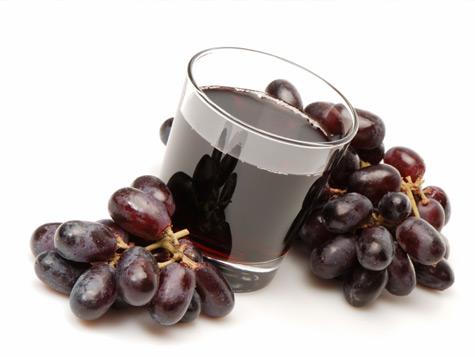 WELLNESS: The benefits of grape seed extract Number 1, can reduce blood pressure studies have found 100-2000 mg of grape seed extract per day significantly reduce systolic blood pressure by an average of 6.08 mmHg and diastolic blood pressure by 2.8 mmHg. Number 2 can improve blood flow in a week study of 17 healthy postmenopausal women, taking 400 mg of grape seed extract had blood thinning effects, potentially reduce the risk of blood clots. An additional study showed that immediately following six hours of sitting it was shown to reduce leg swelling and edema by 70%. Number 3 can reduce oxidative damage. Oxidized cholesterol has been shown to be the only form of cholesterol that is harmful to the body. In one study, 61 healthy adults show a 13.9% reduction in oxidized cholesterol taking 400 mg of grape seed extract. Number 4 may improve collagen and bone strength. Increasing flavonoid consumption is proven to improve collagen synthesis and bone formation. Grape seed extract is a rich source of flavonoids. Considering rheumatoid arthritis some studies have shown that grape seed extract may suppress bone destruction in inflammatory autoimmune arthritis. Number 5 supports your brain as it ages. Studies have shown that grape seed extract may improve brain antioxidant and cognitive status, prevent memory loss and reduce brain lesions and protein clusters associated with Alzheimer's. Number 6 can improve kidney function. In one study, 23 people diagnosed with chronic renal failure were given 2 g of grape seed extract daily for six months and showed a decrease in urinary protein and kidney filtration improved by 9%. Number 7 can reduce cancer risk. The powerful antioxidant activity of grape seed extract has shown potential in inhibiting human breast, lung, gastric, oral squamous cell, liver, prostate and pancreatic lines in laboratory settings. Number 8 may protect your liver. Iin one study, 15 people with nonalcoholic fatty liver disease and subsequent high ALT levels were given grape seed extract for three months. After three months, the grape seed extract group had a 46% reduction in ALT, while the vitamin C group showed no change.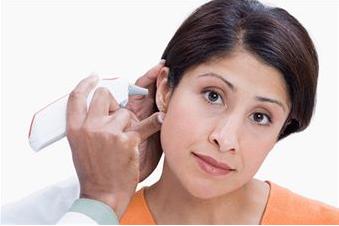 CHIROPRACTIC: BEATING ADDICTIONS What is the big killer in the U.S.? AIDS? Cancer? Heart Disease? Guess again - when you add up all of the accidents, suicides, overdoses and violent deaths due to drugs and alcohol, then drugs and alcohol addiction is the number one killer by far! A few years ago, Dr. J.M. Holder researched effects of auricular therapy (a form of acupuncture stimulation to the ear - a technique we have used here at Keefe Clinic since 1980). You may have read about that study in the papers then - it indicated that auricular therapy was the most effective therapy for drug addictions of the 178 government-approved therapies at that time! This study was released in the early 1990's and has started to revolutionize drug addiction programs across the country.Now to his next study: Dr. Holder reasoned that the effects demonstrated in the first study described above dealing with problems with the limbic system could be tied in to the effects that subluxations have on the nervous system. He knew that the limbic system is not just a compartment hidden in the center of the brain, but it also extends down the "dorsal horn" of the spinal column. He decided to test to see what Chiropractic adjustment intervention could do with this particular system of the nervous system. At the end of that study, the results were astonishing, even to Dr. Holder. After compiling all the data, he found that the combination of Chiropractic adjustments with counseling therapy approach to addiction and compulsive disorders produced far better results than any other test results for any other government-approved technique now available. His conclusion: for the 180 different addiction disorder techniques that have been tested, Chiropractic now proves to be the most effective, even more effective than the use of auricular therapy found previously so helpful. This means that: Chiropractic care, coupled with proper nutrition, electro-stimulation of points in the ear, and counseling is the best help currently available for individuals who have addictive-compulsive disorders.
FUNNY BONES: "A computer once beat me at chess, but it was no match for me at kick boxing."– Emo Philips@@"How many people here have telekenetic powers? Raise my hand."– Emo Philips@@"Leave something for someone but don't leave someone for something."– Enid Blyton@@"The first time I sang in the church choir; two hundred people changed their religion."– Fred Allen@@"If you live to be one hundred, you've got it made. Very few people die past that age."– George Burns