Week of: Monday Oct. 7, 2019
Courtesy of:
John H. Keefe III, D.C.
(918) 663-1111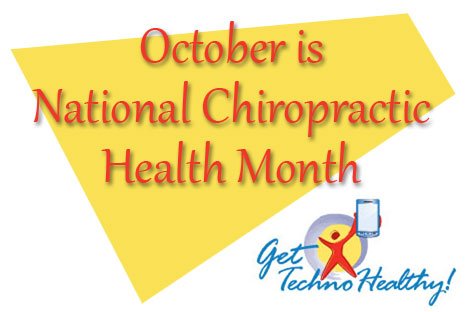 CHIROPRACTIC: American Chiropractic Association (ACA) has announced a national health care observance
October is
National Chiropractic Month
DO YOU KNOW SOMEONE WITH A HEALTH PROBLEM OR IN PAIN?
INVITE YOUR FAMILY OR FRIENDS TO THE PARTY
Who do you know who is hurting? Who do you know that you have been trying to get started at Keefe Clinic?
Now is the time to get your spouse, or child started on the road to good health.
Complimentary
DIAGNOSTIC WORK UP DURING OCTOBER
Complimentary initial exam and one X-ray.
Tell someone today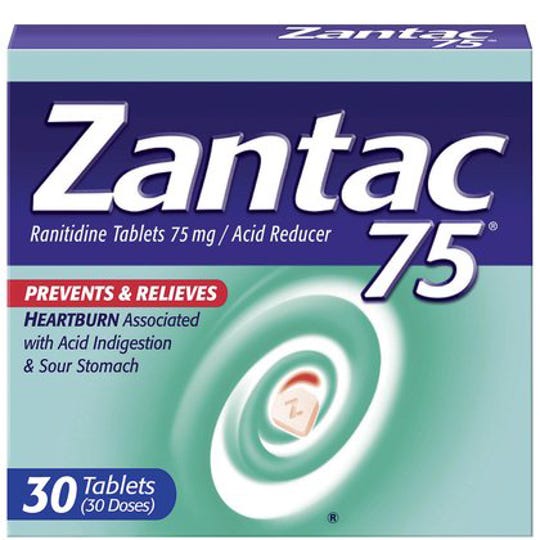 WELLNESS: Zantac Is Being Pulled Off Shelves Because Of Cancer Concerns If you ever buy heartburn medication at the drugstore, you might notice there are less options on the shelf now. Though the FDA hasn't advised people to stop taking these drugs, popular drugstores like Walgreens, Rite Aid, and CVS are pulling Zantac off their shelves because of concerns over possible ingredients that could cause cancer. Though more information is needed, there are a few things you should know before you start cleaning out your medicine cabinet. The over-the-counter medication, which is used for heartburn and acid reflux, is a brand of ranitidine, a drug that's often used to curb the amount of acid your stomach produces. Because there are possible links between NDMA (which was found in the drug in trace amounts) and cancer, the FDA has decided to take a closer look into it. However, the agency has not recalled ranitidine or recommended that patients stop using it. Although a lot of the details are fuzzy right now, you can return certain ranitidine products if you feel uncomfortable taking them. CVS has made it so its customers can return the medication and even receive a refund for it, according to CNN. And if you still need to find relief for heartburn or acid reflux and would prefer to take a different medication, you can always talk to your doctor about the safe alternatives that are available, at least until the FDA comes to a conclusion.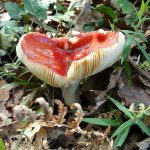 IN THE NEWS: Slash your risk of cancer by eating medicinal mushrooms Medicinal mushrooms are considered an important part of traditional diets around the world, adding a subtle flavor to a variety of dishes. However, more recently, scientists have uncovered the many healing aspects such as, an excellent source of antioxidants, prebiotics plus a wide variety of antimicrobial, anti-inflammatory and immunomodulating agents. Why does this matter?  Well, with cancer being one of the leading causes of death on a global scale, current anti-cancer drugs do a poor job (at best) in helping the body to avoid dis-ease.  This is exactly why more and more research is being done to discover the potential benefits of mushrooms, especially in terms of reducing the risk of cancer cell growth. In fact, a new study shows that mushrooms can help to reduce the risk of cancer – when they're consumed regularly. Cordyceps naturally stimulate the immune system, help increase the body's level of cancer-killing cells, and play a part in cancer prevention. However, other types of mushrooms offer healing benefits as well. Shitake mushrooms help lower cholesterol and boost immune function. Portobello, crimini, maitake, and enoki mushrooms have all been linked to cancer prevention and boosting immune function.
FUNNY BONES: "Visit me for three days a week at $300 a visit, and you'll be cured," the psychiatrist assures him. The price tag is a little rich for the patient, so he says he'll think about it.Six months later, the two meet on the street. "Why didn't you come to see me about those fears you were having?" asks the psychiatrist. "Because a bartender cured me for only $10.""How?""He told me to cut the legs off the bed."@@ A rancher was persuaded to cross-breed his cattle with hyenas. It was a disaster. The offspring were the laughing stock of the community!@@ "Doctor, I keep seeing an insect buzzing around me." "Don't worry; that's just a bug that's going around."@@ How do trees get online? They log in.@@ What do you call a bear with no teeth? A gummy bear.@@ A priest, a rabbi and a vicar walk into a bar. The barman says, ''Is this some kind of joke?''@@ A three-legged dog walks into a saloon in the Old West. He slides up to the bar and announces: ''I'm looking for the man who shot my paw.''