Courtesy of:
John H. Keefe III, D.C.
(918) 663-1111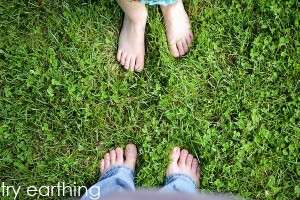 WELLNESS: Earthing may actually be one of the best-kept secrets for preventing blood clots—it's an old practice gaining a new appreciation! In the simplest terms, Earthing (or grounding your body to the earth) is what occurs when you walk barefoot on bare soil, grass, sand, brick, etc. Free electrons are transferred from the earth into your body through your feet, and these electrons are some of the most potent antioxidants known to man. One of the most important discoveries about Earthing is that it makes your blood less viscous, which has profound implications for your cardiovascular health because virtually every aspect of cardiovascular disease has been correlated with elevated blood viscosity. Earthing is so effective at achieving a blood thinning effect that anyone take prescription anticoagulants like Coumadin need to lower their dosage if they start to implement Earthing.
IN THE NEWS:

FDA Urges Tighter Rein on Hydrocodone Medication In the year 2011, more than five billion hydrocodone-containing pain pills were prescribed to an estimated 47 million American patients. In little over one decade (1999-2010), deaths from prescription painkiller overdose—whether accidental or intentional—increased by 400 percent among women and 265 percent in men. Prescription drug deaths have far surpassed deaths from illicit street drugs, accounting for about three-quarters of all drug overdose deaths in the US. TELL A FRIEND ABOUT CHIROPRACTIC—SAVE A LIFE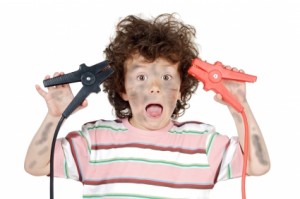 CONDITION OF THE WEEK: ADHD Helped With Chiropractic, A Case Study The case was of a 5 year old boy who had been diagnosed with ADHD at age 2. The childs pediatrician prescribed methylphenidate (Ritalin), Adderall, and Haldol for the next 3 years. The combination of drugs was unsuccessful in helping the child. At age 5 the child was brought to a chiropractor to see if chiropractic care would help. The chiropractic examination and x-rays showed noticeable spinal distortion including a reversal of the normal neck curve indicative of subluxations. Chiropractic care was begun and the childs progress was monitored. According to his mother, positive changes in her son's general behavior were noticed. The medical doctor reviewed and examined the child and based on that assessment and his clinical experience, the MD felt that the young boy was no longer exhibiting symptoms associated with ADHD. He then took the boy off the medications that he had been taking for 3 years.
FUNNY BONE

:A Japanese clothing company has been criticized for labeling United States sizes skinny, fat, and jumbo. After a huge outcry they changed them to "small, medium, and American."
Visit our web sites: keefeclinic.com&facebook.com/keefeclinic