Courtesy of:
John H. Keefe III, D.C.
 (918) 663-1111
IN THE NEWS: Concussion rates highest for kids in rugby, hockey and football Concussion rates vary widely across youth sports, with the greatest injury risk in higher-contact games like rugby, hockey and football, a new research review finds. Overall, young athletes experienced an average of no more than one concussion for roughly every 5,000 minutes of participation time, according to the analysis of previous research on injuries in popular youth sports. That amounts to around one injury for every 67 hours of practice and competition. The concussion rate was about 18 times higher than average for rugby, five times greater for hockey, and roughly double for American football, the study found. A chiropractor can evaluate whether you demonstrate signs of neck injuries commonly associated with concussions, and provide you with relief of neck pain and cervicogenic headaches. According to the literature reviews, one of the most important recommendations that a chiropractor will tell you what to do for concussion is this: If your child is in sports and suffers a blow to the head, and/or experiences signs of a concussion, do not let him continue playing the sport.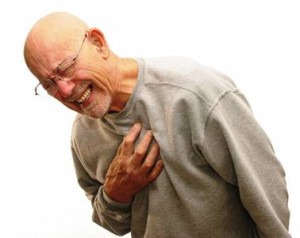 WELLNESS: Shingles linked to increased risk of heart attack, stroke A bout of shingles may increase your risk for other serious health conditions — namely, a stroke or a heart attack — a new study finds. People in the study who had shingles, a disease caused by the herpes zoster virus, faced a 2.4-fold increased risk of stroke, and a 1.7-fold increased risk of heart attack during the first week following their shingles diagnosis, according to the findings published Dec. 15 in the journal PLOS Medicine. Shingles are best handled by nutritional therapy. The immune system imbalances can compromise a lot of other systems in your body. Proper chiropractic care along with nutrition can only help with the current situation but can have a domino effect at preventing other issues from developing that might be related.
CONDITION OF THE WEEK: VISION PROBLEMS as we age most of us start to experience problems with our vision. Nutrition can help with a lot of these issues. In the last 20 years vision specialists have been recommending nutritional therapy for different eye conditions because of research. Unfortunately there's no way to determine what each individual might need for his specific case. Things that research show help in general might not help in a specific case. That's one reason why we use Vega testing to individualize a nutritional program for our patients. We recently obtained a new test set to help us with patients having eye or vision problems. From glaucoma to cataracts find out what nutrition your eyes need for best health. Call for Vega test today.
FUNNY BONE: Experience is something you don't get until just after you need it.@@ Happiness is like a butterfly, which when pursued is just beyond your grasp, but which if you will sit down quietly may alight upon you.@@ When the power of love overcomes the love of power, then the world will know peace.@@ According to my calculations the problem doesn't exist.@@ Why do they leave out the letter b on "Garage Sale" signs?@@ Why do we bake cookies and cook bacon?@@ Why do they have ear piercing while you wait? Is there some shop where you can drop them off and pick them up later?
Visit our web site: keefeclinic.com-facebook/keefeclinic.com