Courtesy of:
John H. Keefe III, D.C.
(918) 663-1111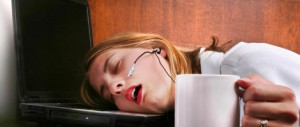 IN THE NEWS: Chronic fatigue: Overactive immune system 'may trigger ME-like symptoms'  overactive immune system may help explain the cause of chronic fatigue syndrome, scientists from King's College London have suggested. Many sufferers of CFS (chronic fatigue syndrome), or ME (Myalgic Encephalopathy), say their condition began with a challenge to their immune system like an infection. The scientists studied 55 patients with Hepatitis C who were given a drug that causes a similar response to a virus. Eighteen of those patients had an overactive immune system and went on to develop CFS-like symptoms. Chronic fatigue syndrome is a long-term illness characterized by extreme tiredness. Lead researcher Dr Alice Russell from the Institute of Psychiatry, Psychology & Neuroscience (IoPPN) said: "For the first time, we have shown that people who are prone to develop a CFS-like illness have an overactive immune system, both before and during a challenge to the immune system. "Our findings suggest that people who have an exaggerated immune response to a trigger may be more at risk of developing CFS." Senior researcher, Prof Carmine Pariante, added: "This is a light in the fog, a direction of travel. Although screening is a long way off, our results are the first step in identifying those at risk and catching the illness in its crucial early stages." Note: besides the nervous system two organs within the immune system that regulated are the spleen and thymus. In conditions like mentioned above the thymus gland tends to be the organ that's malfunctioning leading to inappropriate immune responses. Nutritional therapy along with chiropractic care is extremely effective in addressing these in system disorder. Chiropractic first, drug 2nd and surgery last.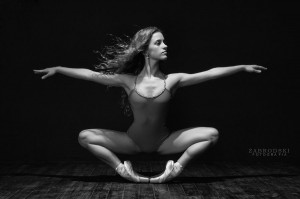 WELLNESS: HOW DOES CHIROPRACTIC PROMOTE OVERALL WELLNESS? Chiropractors know that adjustments are good for your general health. Millions of satisfied patients cannot be wrong. But what do chiropractors know that the rest of us do not? They know the nervous system is the one system in the body that directly affects every other system. This is because nerves conduct sensory information from every part of the body and then delivers this information to the brain. Once there, the brain analyzes the information to determine what the body needs to maintain a healthy state. So the health of this system is paramount to the good health of the rest of the body. Chiropractors recognize that misalignment in the spine can interfere with proper nervous system function. More specifically, chiropractors study the effects of vertebral subluxations – conditions of the spine where alignment and/or movement patterns of the vertebrae are abnormal. When this occurs, imbalances cause irritation and inflammation. In turn, this can cause interference with information that is transmitted along nerves and spinal cord. Chiropractors are the only health care professionals specifically trained to locate and correct spinal subluxations. For decades, scientific research has focused on the use of chiropractic adjustments for low back pain, neck pain, and headaches. In fact, there is now clear evidence to recommend chiropractors as the go-to professionals for spinal pain syndromes. However, with the rising popularity of wellness- based philosophies focused on non-traditional approaches to health, chiropractors are being asked to justify their role. In a recent report from the Center for Disease Control, the four most popular forms of alternative and complementary medicine were listed as natural products, deep breathing, meditation, and chiropractic! In a multi-nation study involving hundreds of chiropractors and thousands of chiropractic patients, researchers sought to measure the incidence of non-musculoskeletal responses to chiropractic therapy. What they found was that a number of patients experienced systemic benefits from their chiropractic treatments whether or not they mentioned any symptoms in these areas at the onset of care. The most common benefits reported in this study were breathing (27%), digestion (26%) and circulation (21%). NOTE: When you add nutrition, detoxification, exercise, and a proper diet you have an approach that will help most healthcare challenges.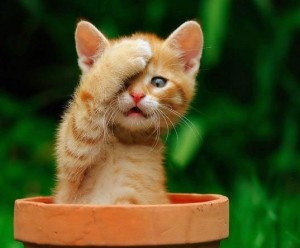 CHIROPRACTIC:  What Are Cervicogenic Headaches? Headaches are a very common problem that can have multiple causes ranging from stress to trauma.  To make matters worse, there are MANY different types of headaches. One such type is the "cervicogenic headache" (others include migraines, cluster headaches, etc.). The main distinction between the symptoms associated with cervicogenic headaches and those associated with migraine headaches are a lack of nausea, vomiting, aura (a pre-headache warning that a headache is about to strike), light and noise sensitivity, increased tearing with red eyes, one-sided head, neck, shoulder, and/or arm pain, and dizziness. The items listed above are primarily found in migraine headache sufferers. Infrequently, the cervicogenic headache sufferer can present with migraines at the same time and have both presentations making it more challenging to diagnose. The cause of cervicogenic headaches can be obvious such as trauma (sports injury, whiplash, slip and fall), or not so obvious, like poor posture. A forward head posture can increase the relative weight applied to the back of the neck and upper back as much as 2x-4x normal. Last month, we discussed the intimate relationship between the upper two cervical vertebra (C1 & C2) and an anatomical connection to the covering of the spinal cord (the dura) as giving rise to cervicogenic headaches. In summary, the upper three nerves innervate the head and any pressure on those upper nerves can result in a cervicogenic headache. Doctors of chiropractic are trained to examine, identify, and treat these types of potentially debilitating headaches.
FUNNY BONE:  Knock Knock! Who's There? Snow! Snow who? Snow laughing matter.@@ Q: What is a mountain's favorite type of candy? A: Snow caps@@I know a lot of jokes about unemployed people but none of them work.@@A bank is a place that will lend you money, if you can prove that you don't need it.@@f you're not supposed to eat at night, why is there a light bulb in the refrigerator?@@My wallet is like an onion. When I open it, it makes me cry…@@You're born free, then you're taxed to death.@@I get enough exercise pushing my luck.@@You never truly understand something until you can explain it to your grandmother.@@If your parents never had children, chances are you won't either.